Monthly

Newsletter

Readers, Authors & Other Book Lovers

JUNE 2021  .  Issue No. 1
Featured Listings

 

IVIEKA

by Kola Ademuwagun

Ivieka tells the tale of a beautiful land in the distant past that was brutally invaded, mindlessly desecrated, and audaciously raped. Set in the old African Kingdom of Benin - the city of blood where Olokun reigned supreme - and modern Lagos, Ivieka tells the story of the violation of a people's oldest and most sacred place and the theft of an ancestral crown jewel destined never to leave the land famous for her beautiful arts as well as her blood sacrifices ...

Your Next Big Idea

by Samuel Sanders

Do you ever look at a business or invention and wonder, "How did they come up with that?" Your Next Big Idea tackles that question by teaching you an innovative idea-development process. The book is designed to be interactive, with each section featuring exercises and information that will challenge your perspective ...

 
 
Free Books & Deals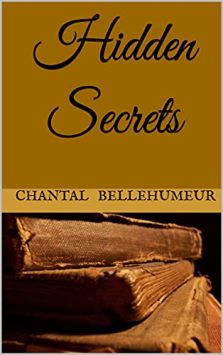 Hidden Secrets by Chantal Bellehumeur
Book is a FREE download on Smashword, Barnes and Noble and Indigo (Kobo). It will also be available for FREE on Amazon from May 31 - June 5 2021.
Click here for more details.
News for Authors
KDP announced that paperback printing was launched in Australia on May 19, 2021. Taken into consideration that printing costs are different in every marketplace, all authors using KDP and have titles available in print, are advised to adjust their books list prices for Amazon.com.au to better estimate their royalties.
For more details, click here.