Monthly

Newsletter

for Authors & Reading Community

MAY 2023  .  Issue No. 24
Featured Listings

 

Peewee the Potoo and the not really all that great day

by Bloob

A beautifully illustrated, and playfully written children's book, Peewee the Potoo and the not really all that great day is about learning to appreciate and find enjoyment on life's rainy days.

 

 

Teen Mothers: Designing a Fabulous Life

by Michelle Swann

Teen Mothers: Designing a Fabulous Life is a book for teen moms who want to achieve a great life for themselves and their children. It is also for those supporting teen moms who wish to offer genuinely helpful assistance. The book is a guide to beating the statistics and not living in poverty.

Written by a teen mom who made it in life and raised a fine son on her own, the book offers advice on pregnancy, childbirth, the newborn and infant stages, as well as general ideas about motherhood and child raising from the perspective of teen motherhood.

 

Relic

by Frank Pettingill

Organized crime has taken hold in the once-glorious city of Gloucester on the East Coast. The citizens live in constant fear and apathy, fed up with the corrupt police force and the brutality of the local gangs. As if stepping from the pages of history, a relic of a warrior has begun to fight back. A towering suit of armor with glowing red eyes strikes fear into the hearts of those who would do harm to the innocent.

The story is told from the perspective of Tacitus O'Neil, the Gloucester City Museum of History curator. Tacitus was paralyzed from the waist down when a gang war spilled into his museum. His search for reason and meaning has turned him into a master detective.

 

The Sparkly Bun

by Keith Stoeckeler

In a world where fitting in is the norm, "The Sparkly Bun" shows children the importance of being true to oneself.

Join Emme as she navigates the tricky world of schoolyard fashion. Emme loves her clothes and accessories, but she especially loves one item. When she wears it to school two days in a row, her friends start to tease her.

Will Emme be able to learn the valuable lesson that being an individual is more important than fitting in with the crowd?

 

Lifeline to a Soul

by John K McLaughlin

Having built a successful company from scratch, author John McLaughlin decided that he wanted to teach others how to do the same.  In his fifties and with no teaching experience, his only job offer was at a minimum-security prison camp.

Having no experience with prisons or the incarcerated, McLaughlin told his first class on his first day, "I am going to learn a lot more from you than you could possibly learn from me."

 
Free Books & Deals *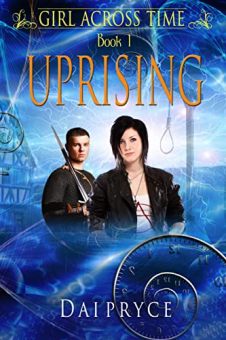 Uprising by Dai Pryce
Free on Kindle Store (Amazon).
Click here for more details.
humanmade.net News
We have availed a special form for updating authors and books pages. Now you can request update / edit / removal for your books and author profile pages easier than before.
Check out Update My Pages for more information.
Horror & Paranormal Books
Tooth & Claw - New Release
by Antoinette McCormick
Read THREE FREE episodes of this Paranormal Romance on Kindle Vella!
Fantasy Books
by Nitish Sharma
Looking for an Excellent Self Publishing Platform?
Join Draft2Digital
and Get FREE Formatting, Publishing, Promotion Tools and Sales Tracking. All in One Place!
* Free Books & Deals were valid at the time of issuing this newsletter, humanmade.net is not responsible for any cancellation / change of these deals after that date.