Monthly

Newsletter

Readers, Authors & Other Book Lovers

JUNE 2022  .  Issue No. 13
Featured Listings

 

Hope Has a Dream

by Romina Vinci

Hope is a brave young girl who dreams of a better world.

When her best friend Imani experiences an episode of racial discrimination, Hope can't just stay silent. She decides to act, and she does it in a truly inspiring way, following the example of her hero, Dr. Martin Luther King Jr.

Delightfully illustrated, this touching picture book encourages young minds to say no to racism and actively stand up against it.

 

The Adversary

by Maurício Limeira

Seeking revenge for the murder of his girlfriend, a journalist is dragged into the criminal underworld not knowing what he is going to find. To search the services of a contract killer called Casimir, he would never have expected that the revenge he wanted would turn out to be much bigger and more frightening than urban violence and the corruption of traffic.

Blood, soul mates, pain, fear, darkness, the obscure lurked in the background.

 

 

Keto Diet Cookbook

by Stephanie N. Collins

Simple and Delicious Low-Carb Recipes for Weight Loss and Wellness.

If you're on the hunt for delicious and flavorful keto recipes, we've got what you're looking for.

So, whether you are craving creamy and cheesy soups, salads packed full of flavour, colour and texture, one-pot casseroles, or extra fudgy and super chocolate brownies, here you will find a low carb keto idea for you.

 

Elkadanu - The Kaerling Book 9

by Freya Pickard

As Lored attempts to investigate the truth of the charges brought against Rue, the herb woman, Tari tries to hide her insecurities and doubts behind a facade of serenity.

Lored and Tari must keep the twins' presence on the Isle of Kiros a secret, as the taku-kevir starts to question witnesses to events that happened over a year before.

If Lored can't free the herb woman from prison, he and Otta (who is in hiding) won't be able to travel north to continue their pursuit of the kaerlings who have abducted Lally and Derri.

 
New Releases
May 2022
REVIEW OF THE GOD EQUATION (MICHIO KAKU)
by Juan R. González Álvarez
Non Fiction > Science
by Michael Bassey Johnson
Non Fiction > Religion & Spirituality
Carl's Fish Farm: An Introduction to Aquaculture
by K. Michelle Edge
Fiction > Children
April 2022
by Dominic Sciulli
Fiction > Fantasy
by Mitchell Megaley
Fiction > Mystery & Thrillers
February 2022
by Melvin P. Tiley
Fiction > Historical
January 2022
by Steven Megson
Fiction > Children
humanmade.net News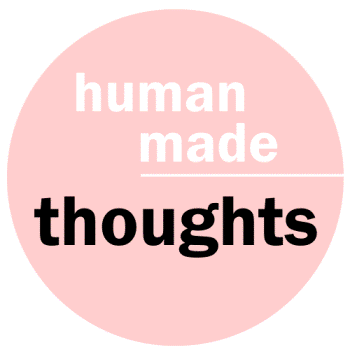 Thoughts
'Thoughts' is a new initiative by humanmade.net that aims to provide cumulative reflections and thoughts about certain topics and situations to inspire authors and be a source for story ideas for them. Join us by sharing your thoughts and be among the first to set its tone.
Click here for more details.
Monthly Digest
by Daniel Green
Non Fiction > Religion & Spirituality
by A.I. Winters
Fiction > Horror & Paranormal
by Donna M. Kshir
Fiction > Children
by Sarah Hamilton-Gill
Non Fiction > Business & Money
Looking for an Excellent Self Publishing Platform?
Join Draft2Digital
and Get FREE Formatting, Publishing, Promotion Tools and Sales Tracking. All in One Place!