Monthly

Newsletter

for Authors & Reading Community

FEBRUARY 2023  .  Issue No. 21
Featured Listings

 

Where's Chuckawalla Bill's Cabin?

by Kevin Heaton

Legends can captivate with an aura of mystery, urging us to uncover the truth or find our own in the art of self-expression. This recount of a horrifying ordeal tasks you, the reader, with Heaton's perilous thirty hour Hi-Desert hike during which you will experience every known human emotion; from anticipation to desperation, to the redemption one can find in the healing waters of life's simpler things.

 

SHADES of WHITE

by Tom Boles

The place is treacherous. So are his enemies.
On the coldest continent on earth, something is causing heating systems to fail and planes to fall from the sky.
Brad Willis is sent to Antarctica by Mike Reilly of MI6, his mission, to find its source and disable it. Willis is a great scientist but only a part-time spy.
Will his knowledge and skills be sufficient? His visit was shrouded in secrecy. But someone knows…
The South Pole has several scientific instruments. He plans to use one in a novel way to help with his search. Will it be accurate enough? Will it even work?

 
Free Books & Deals *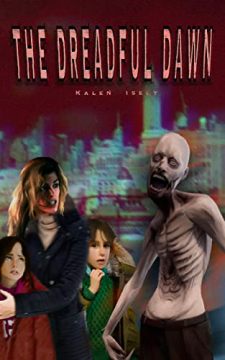 The Dreadful Dawn by Kalen Iselt
Free on Kindle Store (Amazon).
Click here for more details.
New Releases
January 2023
by George Veck
Fiction > Mystery & Thrillers
November 2022
by Annette Czech Kopp
Fiction > Fantasy
by Arushi Bhattacharjee
Fiction > Children
by Diaa Anwar
Fiction > Children
by Bentley Turner
Fiction > Mystery & Thrillers
October 2022
by Janit Gambhir
Fiction > Fantasy
humanmade.net News
We have availed a special form for updating authors and books pages. Now you can request update / edit / removal for your books and author profile pages easier than before.
Check out Update My Pages for more information.
Monthly Digest
by Wes Verde
Fiction > Historical
by Scott W Kimak
Fiction > Science Fiction
by Gabrielle Yetter
Fiction > Poetry
by Gregory Kopp
Fiction > Mystery & Thrillers
by Bentley Turner
Fiction > Mystery & Thrillers
The Prize Winners and Other Stories
by Bentley Turner
Fiction > Short Stories
by CJ Locke
Fiction > Romance
Looking for an Excellent Self Publishing Platform?
Join Draft2Digital
and Get FREE Formatting, Publishing, Promotion Tools and Sales Tracking. All in One Place!
* Free Books & Deals were valid at the time of issuing this newsletter, humanmade.net is not responsible for any cancellation / change of these deals after that date.