Monthly

Newsletter

Readers, Authors & Other Book Lovers

AUGUST 2022  .  Issue No. 15
Featured Listings

 

SHADES of WHITE

by Tom Boles

The place is treacherous. So are his enemies.

On the coldest continent on earth, something is causing heating systems to fail and planes to fall from the sky.

Brad Willis is sent to Antarctica by Mike Reilly of MI6, his mission, to find its source and disable it. Willis is a great scientist but only a part-time spy.

Will his knowledge and skills be sufficient? His visit was shrouded in secrecy. But someone knows…

The South Pole has several scientific instruments. He plans to use one in a novel way to help with his search. Will it be accurate enough? Will it even work?

 

ALGO

by Casey Milone

New Release: June 28, 2022

Hanna works in a generative design agency, curating AI-developed branding when her life takes an unexpected turn.

Upon realizing that her coworker-turned-love-interest has engaged in the greatest act of intellectual property theft in history, she's pulled into a world of AI manipulation, mixed reality, and otherworldly art installations. After failed kidnapping attempts, extortion, and violence they find themselves risking everything to expose how the algorithm underpinning the global economy has been used to subtly manipulate the world they live in.

 

DARK ENERGY

by Tom Boles

Brad Willis is an unlikely investigator, and an even less likely spy.

He is a scientist, not a hero, but when it comes to finding technical solutions, there is none better. That's how MI6 uses him; that's how he lands himself in trouble. Members of the scientific community around the world are being systematically murdered, and for no obvious reason. Who is killing them and why?

That is until Willis uncovers a mystery. A discovery has been made but not reported by the largest research facility in the world. Why should that be? Why would someone want it hidden?
New Releases
July 2022
by L.A. Smith
Non Fiction > Memoir & Biographies
June 2022
by Carla D E Godfrey
Fiction > Women's Fiction
by Scott A. Ferguson Sr.
Fiction > Mystery & Thrillers
Forgotten Past Her Secret Powers
by Dominic Sciulli
Fiction > Romance
by Bhawna Bharwani
Non Fiction > Self Help
humanmade.net News
SEO for Authors
What is SEO? Why is it Important for Authors?
Click here to read the full article.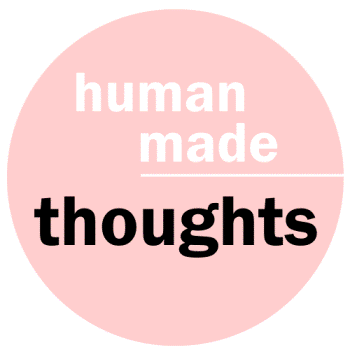 Thoughts
'Thoughts' is a new initiative by humanmade.net that aims to provide cumulative reflections and thoughts about certain topics and situations to inspire authors and be a source for story ideas for them. Join us by sharing your thoughts and be among the first to set its tone.
Click here for more details.
Looking for an Excellent Self Publishing Platform?
Join Draft2Digital
and Get FREE Formatting, Publishing, Promotion Tools and Sales Tracking. All in One Place!