Monthly

Newsletter

Readers, Authors & Other Book Lovers

MAY 2022  .  Issue No. 12
Featured Listings

 

Princess Jazzy - How to Prove You're a Princess

by Sonja McGiboney

Jazzy's friends laugh at her and tell her that she is just a dog. Jazzy sets out to prove she is a princess.

At the library, she finds pictures and books about princesses. She tries dressing like one but that doesn't work. Then she reads fairy tales and does all the tests that she finds in them including kissing a frog.

Just when she is about to give up, her friend Tilly, the cat, helps her out.

 

Counteract the Fat

by DeShond A Barnes

Discover how Fiber and Antioxidants can Counteract the Physiological Effects of Junk Food – a Nutrition, Diet, Health, Weight and Cholesterol Control Book Based on Scientific Studies.

Counteract the Fat offers healthy individuals a viable alternative to severely restrictive eating habits that stands alone as an informative, research-backed contribution to the field of dietary science.

 

I Knew the Bride When She used to Rock 'n' Roll

by Ricky Dale

Poltergeist meets The Sixth Sense?

Because this 'spooky' novel is based largely upon true happenings, Ricky Dale has no need to run the gamut of pastiche and pulp to parody - which is sometimes true of many novels in this genre.

 

Cloudburst

by Ricky Dale

A uniquely personal insight into the fact-based account of Dahlia Carriera and Sandra Comanescu.

 

The House on Dundas and Vine

by Ricky Dale

The true story of flesh and blood individuals laid to rest in the tobacco fields of Erie County, or floating down the Niagara river. It is a mesmerising tale about somewhat ordinary people doing extraordinary things in a quite ordinary way!

True stories within a story unfurl in this beautiful and often amusing account of a curiously powerful and changing love that refuses to be quashed or compromised.
humanmade News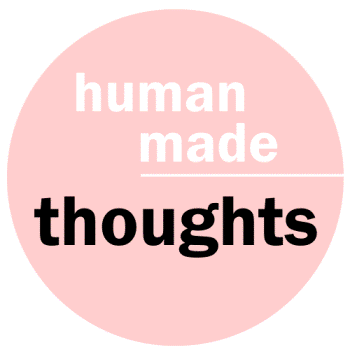 'Thoughts' is a new initiative by humanmade.net that aims to provide cumulative reflections and thoughts about certain topics and situations to inspire authors and be a source of story ideas for them. Join us by sharing your thoughts and be among the first to set its tone.
More details: Thoughts page
Monthly Digest
by Meilani Schijvens
Fiction > Children
by Alexis Karpouzos
Non Fiction > Religion & Spirituality
by John Manouelian
Fiction > Coming of Age
by Ferran Plana
Fiction > Short Stories
Looking for an Excellent Self Publishing Platform?
Join Draft2Digital
and Get FREE Formatting, Publishing, Promotion Tools and Sales Tracking. All in One Place!