Monthly

Newsletter

Readers, Authors & Other Book Lovers

NOVEMBER 2022  .  Issue No. 18
Featured Listings

 

Redemption's Hand

by Kelsie Deschenes

Plans are set for Martha and her friend Cindy to redeem her last days on earth quietly, remembering the goodness of God throughout her life--even if she still doesn't know how to tell adopted son Sheriff Tony.

But this story doesn't go as planned, and God's redemption continues to amaze Martha and Tony as new twists enter the scene. Robert, the husband of Martha's kidnapped and murdered daughter Ashley, calls Martha --asking if she can take in her two troubled grandchildren. Martha senses God's hand in it, and says yes, even though she feels weak and sick.

 

Redemption's Call

by Kelsie Deschenes

Widow Martha Patton has memories of a beautiful marriage cut short by the kidnapping of her daughter, and the mysterious murder of her Sheriff husband, Jonah. In the autumn of her life, Martha is living with their adopted son, Sheriff Tony, who she and Jonah gave a second chance and raised after he killed a man.

When Martha learns she has a cancer diagnosis, will she trust in God that even in brokenness, the Redemption of Christ has called her into a Perfect Plan? And will she keep to her resolve not to tell Tony about the cancer?

 

Briggleton's Choir

by Kelsie Deschenes

Will Nazi Officer's son Alfonso be able to stand up for what's right for the first time in his life when his father comes after his Jewish friend who taught him to sing? Will he find his voice?

Step into the world of Alfonso, a boy who is very confused that his Nazi father Adelric is praised for killing Jews, which Alfonso is punished for being a bully at school. When Alfonso is sent to a boarding school to reform his bully ways, he continued to bully until he meets someone special--a Christian Jewish boy named Jacob who knows how to sing and seems to have peace in his life.

 

SHADES of WHITE

by Tom Boles

The place is treacherous. So are his enemies.

On the coldest continent on earth, something is causing heating systems to fail and planes to fall from the sky.

Brad Willis is sent to Antarctica by Mike Reilly of MI6, his mission, to find its source and disable it. Willis is a great scientist but only a part-time spy.

Will his knowledge and skills be sufficient? His visit was shrouded in secrecy. But someone knows…

The South Pole has several scientific instruments. He plans to use one in a novel way to help with his search. Will it be accurate enough? Will it even work?

 
Free Books & Deals *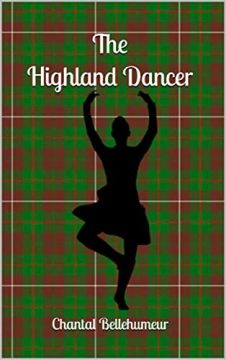 The Highland Dancer by Chantal Bellehumeur
Free on Kindle Store (Amazon).
Click here for more details.
New Releases
October 2022
by Sabrina Dazington
Non Fiction > Cookbooks, Food & Wine
by Arushi Bhattacharjee
Fiction > Children
The Customer Affinity Manifesto
by Joss Gillet
Non Fiction > Technology
September 2022
Healing Doves: Mental Health Poetry
by Alexis Tolkkinen
Fiction > Poetry
by Justine Johnston Hemmestad
Fiction > Fantasy
by Nara Jade
Fiction > Romance
by Chantal Bellehumeur
Fiction > Women's Fiction
by Freya Pickard
Fiction > Fantasy
August 2022
by Lee 'Cougardawn' Roberts
Non Fiction > Personal Development
Looking for an Excellent Self Publishing Platform?
Join Draft2Digital
and Get FREE Formatting, Publishing, Promotion Tools and Sales Tracking. All in One Place!
* Free Books & Deals were valid at the time of issuing this newsletter, humanmade.net is not responsible for any cancellation / change of these deals after that date.