Monthly

Newsletter

Readers, Authors & Other Book Lovers

APRIL 2022  .  Issue No. 11
Featured Listings

 

The Bat

by Leslie Garland

The Bat; a coming of age story and a search after truth.

What is true? What is truth?

An old and now sceptical Thomas looks back on the events of his last term at school when his class returned to a new beautiful class teacher, a donation of stuffed animals and birds by an eccentric benefactor and the increasingly strange events which followed. Zoological specimens appeared to be not quite as dead as they looked. A bell-jar which had contained a stuffed bat shattered during an exorcism. Strange events then turned to being sinister and frightening.

 

Coffee, Cigarettes, Death & Mania

by Rodney Richards

Rodney recounts firsthand experiences and unbelievable scenarios while out of his rational mind and completely absorbed within the clutches of mania. The delusions, scenes, hallucinations, and exploits are real and as frighteningly extreme as they are sometimes dangerous. At one time he believes he is King of the World, at another the return of Jesus Christ and all the Prophets. On a plane flying 30,000 feet over the Atlantic he almost succeeds in opening the door. In a staid midnight British dinner party he strolls naked among the guests pooh-poohing their laughter. With only thirty dollars cash and a credit card he flies from Newark airport to London, to Rome, then to Tel Aviv, all the while on a mission that will revolutionize the world.

Where the Bones Lie

by Steve Haberman

A famed American woman reporter goes missing in the chaos of post-WWII 1946 Berlin. 

Her equally famous lover, an ex-Winston Churchill spy and famous NY City detective, sets out to find her.  He has no idea what he has stepped into.

Finding Purpose

by Angela E. Powell

An eight-year-old special needs child and a traumatized horse turn life upside down for Heather Fletcher. Is her expertise in training horses and a newfound interest in neuroscience enough to help them, or will they all be trampled in the dirt?

For Heather, life in the small mountain town of Mylin Valley couldn't be better. She has a family who loves and supports her, a community who embraces her, and a successful horse rescue ranch. But when Xavier, a young boy with Fetal Alcohol Spectrum Disorder and Littlefoot, a traumatized horse with an uncertain past show up on her ranch in the same week, Heather finds meeting the needs of both might be impossible.
humanmade.net News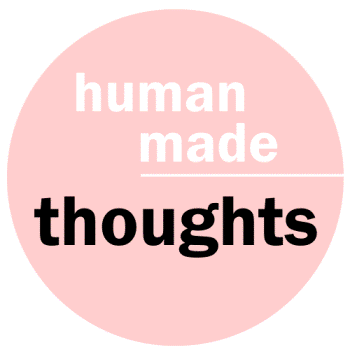 Thoughts
'Thoughts' is a new initiative by humanmade.net that aims to provide cumulative reflections and thoughts about certain topics and situations to inspire authors and be a source for story ideas for them. Join us by sharing your thoughts and be among the first to set its tone.
Click here for more details.
Looking for an Excellent Self Publishing Platform?
Join Draft2Digital
and Get FREE Formatting, Publishing, Promotion Tools and Sales Tracking. All in One Place!
Monthly Digest
by Leslie Garland
Fiction > Christian
by Nara Jade
Fiction > Romance
by George Fratton
Fiction > Humor
by M. Rose Peluso
Non Fiction > Memoir & Biographies
I Don't Want That in My Ice Cream
by George Fratton
Fiction > Children
by D.C. Malcolm
Fiction > Mystery & Thrillers
by Bradley S. Pontius
Fiction > Fantasy
by Abhik Gulati
Fiction > Short Stories
by H.C. Johnson
Fiction > Mystery & Thrillers
What A Dream: My Subconscious Poetry
by Ronnell Beaty
Fiction > Poetry
Emily and the Ghost of Mr. Mentor
by George E. Kellogg
Fiction > Horror & Paranormal