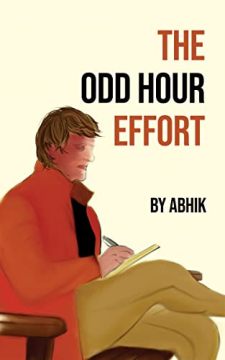 A small collection of stories written by a traveler sitting on a cold bench at a lonely platform, waiting for the arrival of his train to home. He has something to tell you if you are ready to listen.
Depicted in a transcript style, follow what goes through the mind of our temporary visitor, as he tries to process his existence in this ordinary world on a cold empty night.
If the time and place is right, you may see him sitting there working on his next mystery, thriller or sci-fi series. Maybe he's thinking about his friend, living far away or some other trivial issue. Whatever the case, let him know you are there.